In sequence to Olympus has fallen, London has fallen stars all the same actors as the previous movies. Our star of the movie, Mr. Butler is shows more rigorous than ever and struggling with his choice to leave the white house to give time and safety to his wife and to-be-born child.
It is shown that the Americans take the chance to bomb an event attended by the most wanted terrorist. The event has many civilians attending too.
Now, Mike Banning, our to-be-hero is once again closer to the president and the head of the Protection Service Division. The sudden death of the British Prime Minister instigates a large gathering of the entire world's leaders in order to mourn, causing sudden worry to the Protection Team.
The last minute arrangements for every country head makes for a tight security as well as a inconvenient situations.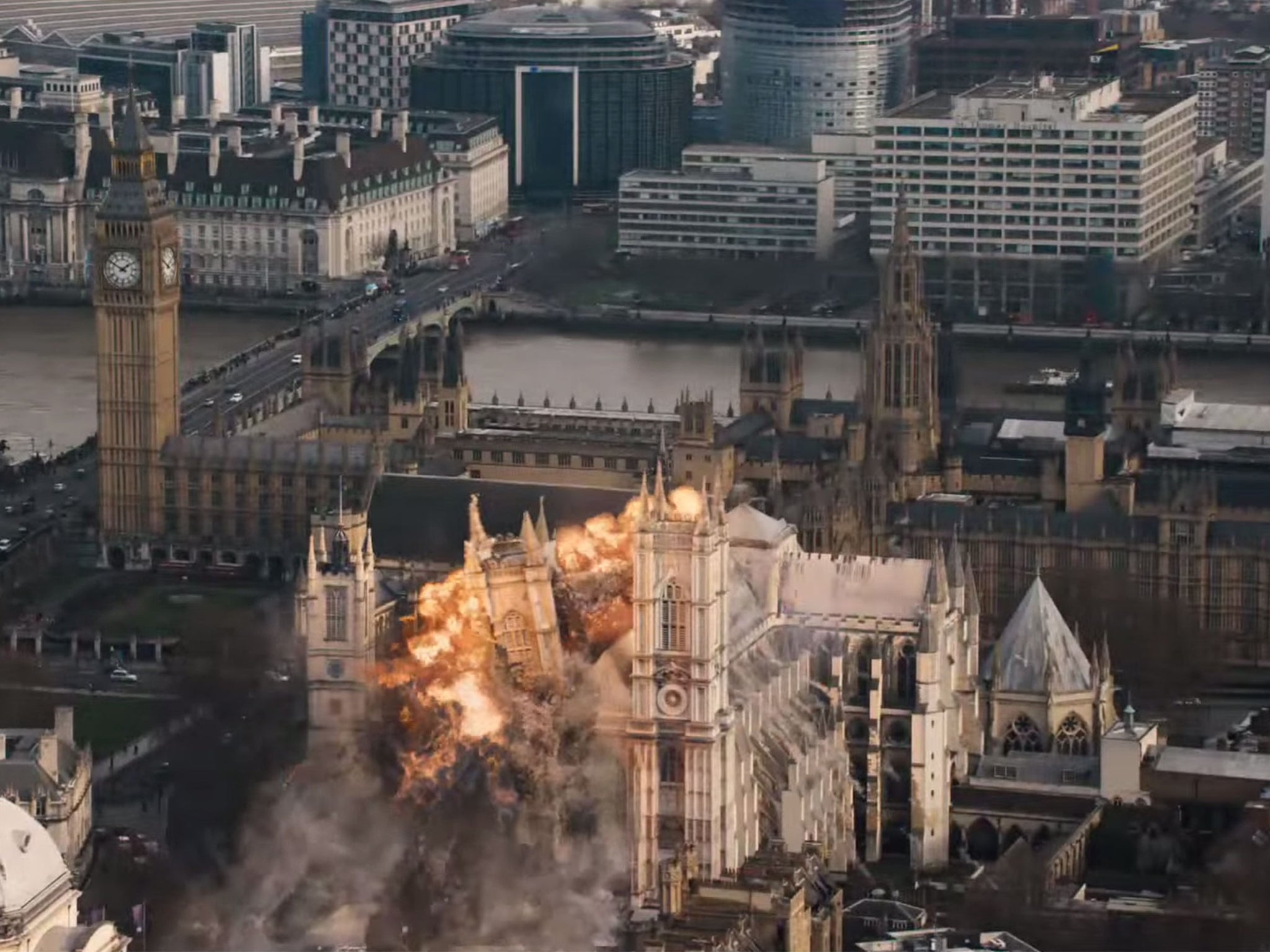 Soon the place turns into a massacre as various parts of the city are bombed for eliminate the country heads, taking down a lot of civilians as well. Thanks, to Banning, the US President escapes and manages to reach his helicopter through ambushed roads.
As the safety feeling settles, the planes are brought down as well. The two, Banning and President, are left with no choice but to run on foot.  They manage to keep ahead of their followers as the Vice- President and team try to establish contact with them. Meanwhile the terrorists keep issuing more threats and we see their clear agenda- To publicly execute the US president.
They take refuge with MI6 for a short while and manage to escape yet another ambush. Eventually the president is caught and Banning follows with the help of the British Rescue Team.
The movie is action packed from start to end as finally, Banning manages to save the president and get him out of the terrorist headquarters safely.
We also see the final end of the terrorist who managed to escape the earlier bombing.
Note: The movie is binding and action packed but certain scenes may not be for the faint hearted if you hate to see violence, as a certain amount of brutality is present in the movie.