A family vacation in a witches family happen to happen on Mars. Her aunts take her on the planet.
It looks good, swarming with witches. Sabrina initially doesn't want to go, wishing to spend time with Harvey.But once, there, she finds her ski instructor handsome and starts enjoying the experience.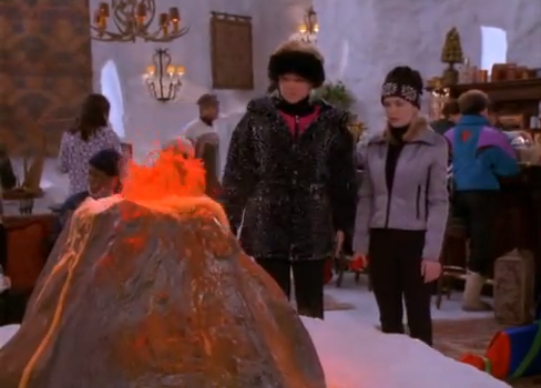 Meanwhile, Hilda meets a man in the lounge who happens to say that he is a spy agent. The experience for Hilda is also great but by the time she realizes that the man was telling the truth instead of entertaining lies, he is captured. It is laughable to watch how that plays out.
Meanwhile a the fun experience makes Sabrina forget about calling Havey. He ski instructor asks her out but she realizes that she likes Harvey more. On returning, she tells him that and they do this thing. It is this awkward handshake. It find myself shaking my head at that (hopeless people).
Sabrina: The Teenage Witch (Episode 14 & 15)